LEARNING FROM HISTORY VIDEO DVD Collection - Edmund Marriage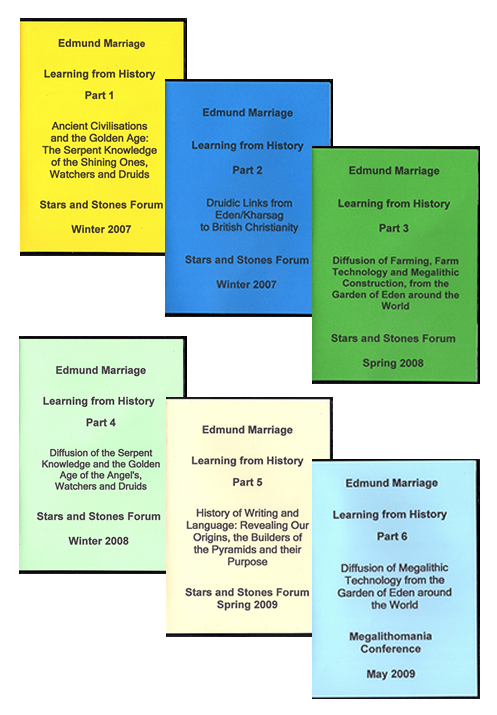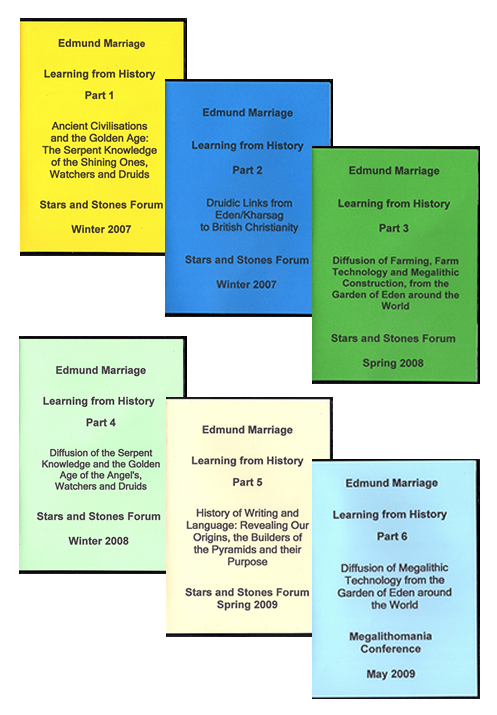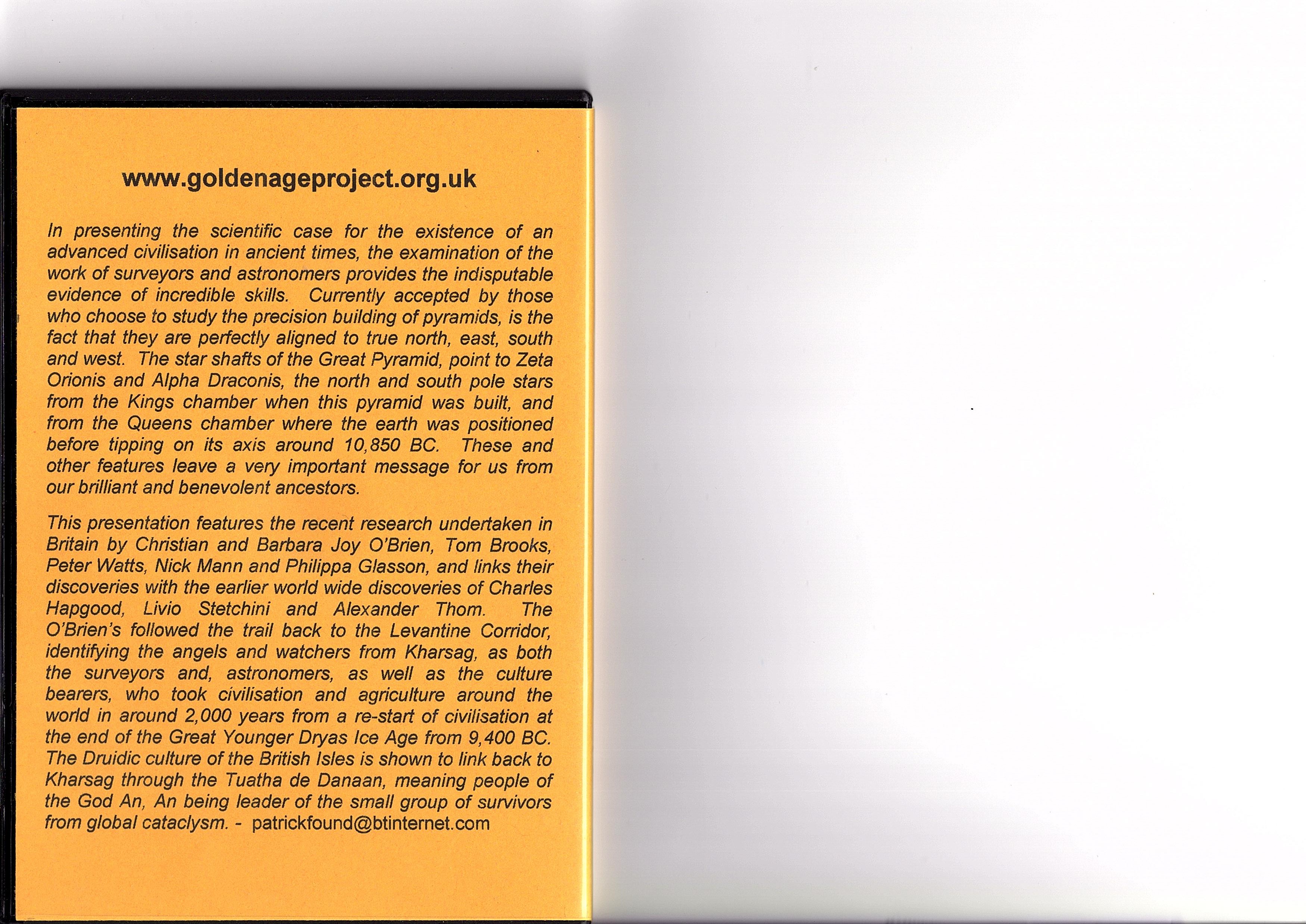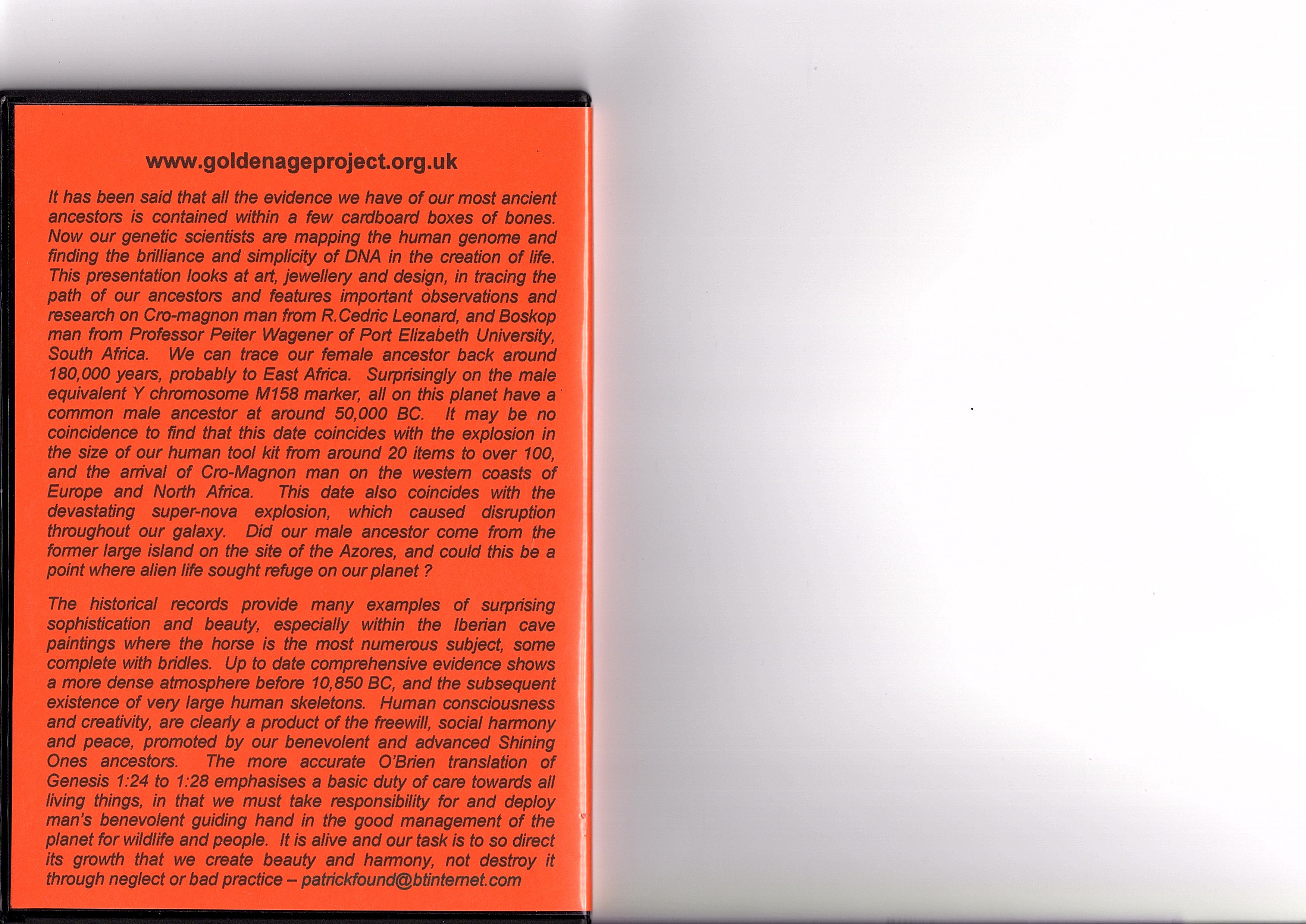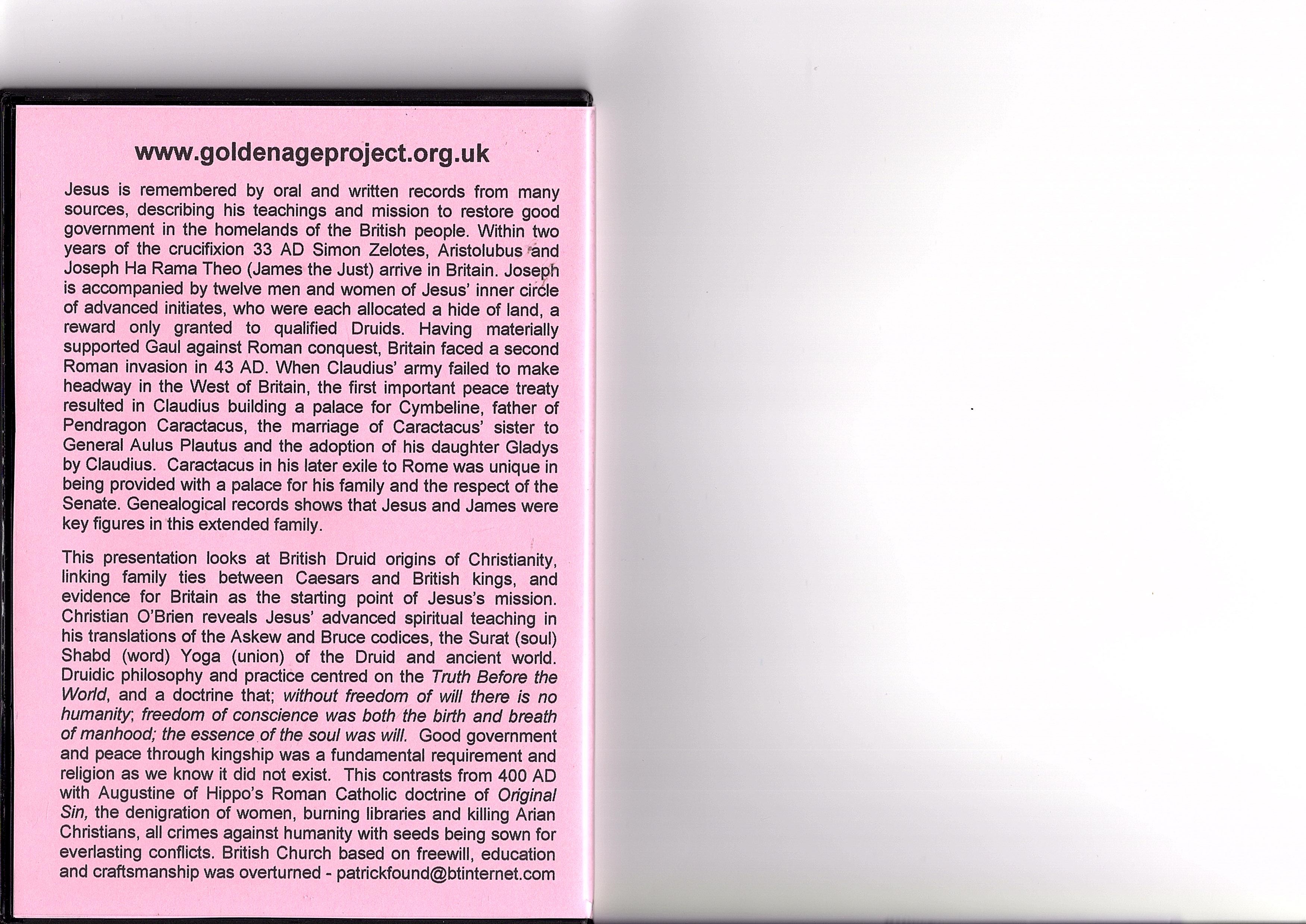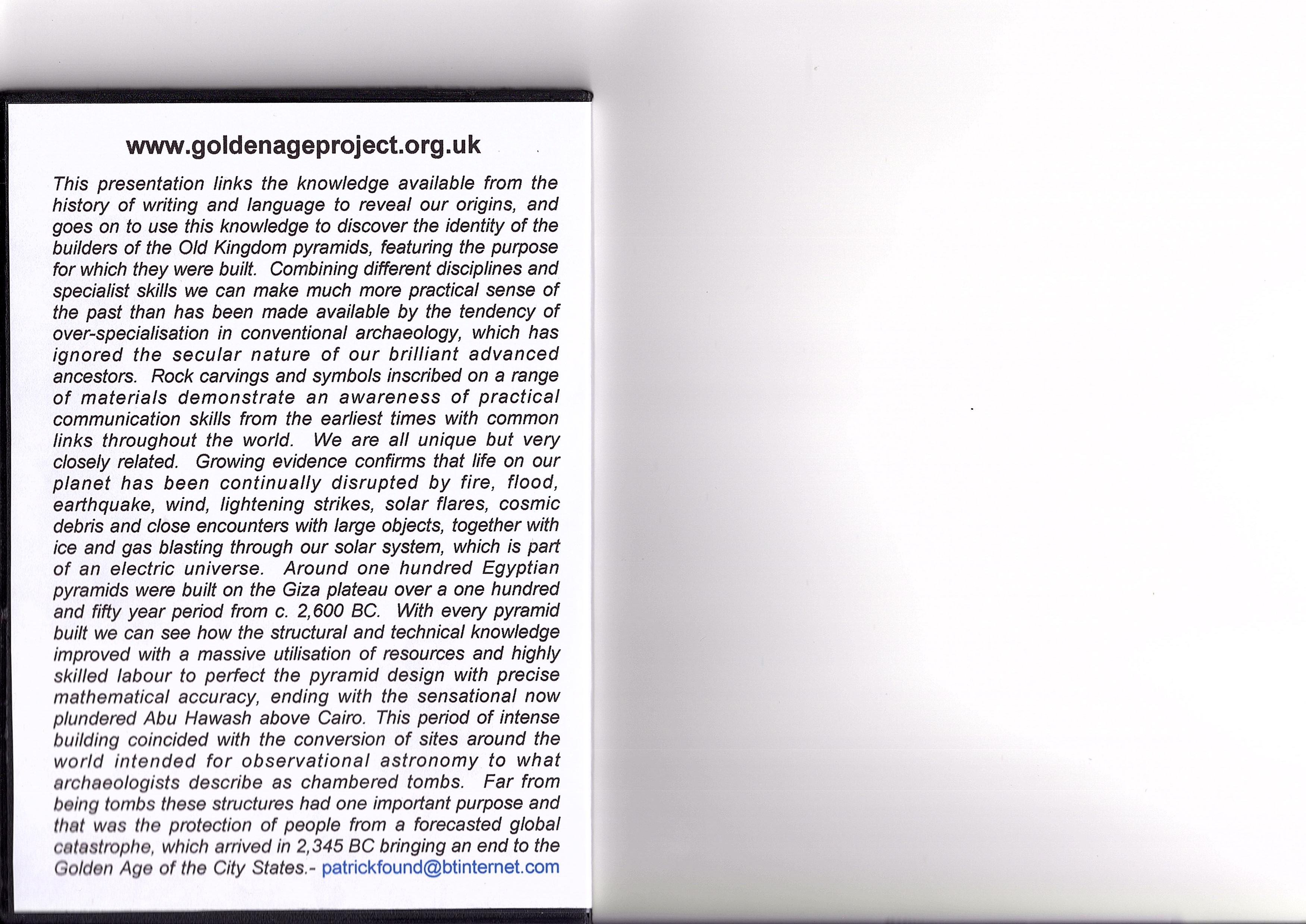 A one-time price of
£9.00
will be added to your order.
The Learning from History Presentations are available in Video DVD or PowerPoint format, at a cost of £7.25 each, plus a reasonable postage charge, as they are compact and light.  The shop allows you to buy as many as you want, or to pick out the ones covering the subjects which interested you.
They can be viewed on this website and shop before purchase, and by following the links to YouTube, you will get some idea of the range of subjects, and the number of people from around the world showing an interest in our ongoing research.  This started with the most important archaeological discovery of all time by Christian O'Brien, when he retired from one of the top jobs in the Oil Industry in 1971, to be the first person to properly translate the archaic Sumerian cuneiform records, excavated from the Nippur Library in 1886-8.  Originally and still thought by many specialists to be incantations and hymns, O'Brien's translations proved that the clay tablets were the secular (non-religious) history of the Sumerians and their predecessors, who restarted civilization and agriculture in the Levantine Corridor, east of Mt Hermon and 25 miles from Damascus, one of the oldest towns in the world, at the end of the Great Younger Dryas Ice Age, and the beginning of the Holocene (wholly recent period of time) around 9,500 BC.
The DVD covers explain the basic subjects raised, and each contains some 145 quality images and texts covering a wide range of important areas for further research and understanding, which we hope will make our planet a better place for all its inhabitants.
Edmund Marriage, Independent Researcher, shows how the re-interpretation of ancient texts and modern science reveals extraordinary skills in the development of sophisticated agriculture and social organisation in the Fertile Crescent of the Middle East 11,500 years ago.
He shows that the domestication of plants and animals can be traced back to the Sumerian Kharsag (head enclosure) also known as the Garden of Eden, and gives an update on the research confirming the location of the site east of Mt Hermon in Southern Lebanon, now under the protection of the Association for the Protection of Lebanese Heritage under Joseph Hadad.
This research and the discoveries made will place pressure on the establishment to re-write our history books, and accept that Christianity, Islam, Vedic, Hindu, Buddhist, and Druidic beliefs all go back to the totally benevolent Gods, who lived at Eden/Kharsag and delivered for us superb laws and excellent social organisation, where the Kings, selected on merit by the Divine Council, were trained to deliver freedom, justice, leisure, and instruction for all the people.
DVD recorded in PAL format – You will need a suitable device to view this item.
Edmund Marriage – Video Presentations recorded at the Stars and Stones Winter Forum November 2007
Schedule of Learning from History Presentations – Nov 5 2017.